Nutrition for Weight Loss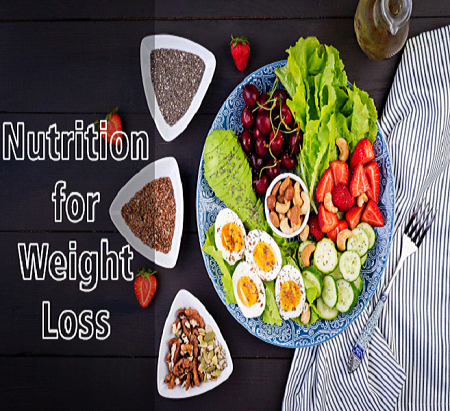 Nutrition for Weight Loss
Losing weight is one of the toughest tasks in concern to your health. In this pandemic; many people have put on weight by staying home. Though you might be working out to lose the extra pounds that you gained at home it can be hard to lose weight right? While losing weight one of the most crucial part is played by the nutrition you include in your diet. It is not only important to control your diet but also your diet must include all the necessary nutrition your body requires.
But to have a quick and faster effect in losing weight even doctors and researchers strictly warn you about cutting the carb from your diet. This can help in losing those extra pounds effectively. This also helps in sticking to the diet plan easily. Now, having a low carbs diet will reduce your appetite which will cause the body to burn the stored fats resulting in the loss of a significant amount of weight. Just to add icing on that cake it also improves the metabolic health.
3 Tips for Weight loss while maintaining Nutrition
Low Carbs:
The first and one of the most important thing which is recommended by the nutritionist and advised by the doctors is that there is either no space for carbs or very limited consumption of it through your diet. Now carbs include sugars, starch, carbohydrates, etc. These items contain higher calories and can result in gaining weight. Having a healthy low carb diet gives you fewer calories, sufficient for you to work but it will not get stored in the body as fats.
Protein Rich Diet
⦁ The second part that must be in your diet is the proteins. This will give your body appropriate strength to carry out day to day activities. Increasing your meals with proteins and low carb vegetables will be beneficial for your body. High source protein food that you can include in your diet is Red or white meat, Eggs, salmon, shrimps, or the legumes, beans and sprouts in case you do not prefer meat.
Adequate Fat Intake
⦁ This third part of the nutrient is quite dilemmatic as it includes having fats on your plan. Now, it might sound like it increases the body fats but if you are low on carbs then getting low on fats can be problematic. This also increases the chances of getting carried away and not sticking to the diet or nutrition plan and thus maintaining nutrition levels in balance can be hard. So, maintain the balance in the body. The oil you use in your food can be a great source of fats like olive oil or coconut oil or adding butter in your breakfast can get you enough fats for the day.
Nutrition guide can help you out in planning out your diet plan. Moreover, the meal should be protein-rich and must include some sources of fats running in the body. While keeping the carbs as low as 20-50 grams and this can help you in losing weight faster and in an easier way.